INNOVATORS IN THE FLEET INDUSTRY
We're here for the long haul
Avis Fleet is an innovator and leader in the outsourced fleet management industry and has been in the business for more than 40 years. The largest fleet management company in Southern Africa, Avis Fleet operates in eight African countries including Botswana, Mozambique, Namibia and Zambia.
Our customers can rest assured that they will receive the best care and attention we can offer when they see the Avis Fleet logo.
Customer-centric business solutions:
We value our customers and long-term partnerships and are constantly seeking new ways to redefine the fleet industry and provide outstanding services.
Making a Practical change to Transformation
One of the ways Avis Fleet endeavours to continuously improve itself is through living by our motto, "People who Care", in our customer-centric solutions and innovation. We have also proved this in our Socio-Economic Development initiatives where the organisation as a whole, and members of staff in their individual capacities, play a part in uplifting underprivileged communities.
Executive Committee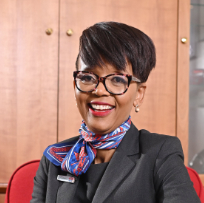 Ramasela Ganda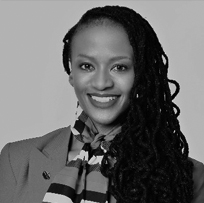 Tlhabi Ntlha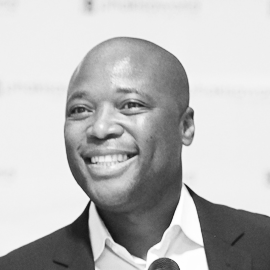 Litha Nkombisa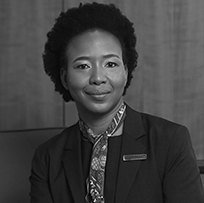 Thobeka Ntshiza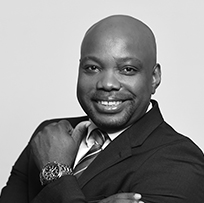 Rebone Motsatsi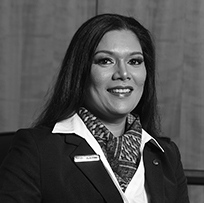 Claudine Ebrahim
Ramasela Ganda
Chief Executive
Ramasela Ganda is the Chief Executive of Avis Budget Southern Africa, at the helm of all car rental and leasing operations in Sub-Saharan Africa
The accomplished leader brings extensive experience acquired from a number of blue chip companies including Vodacom, Telkom and the National Nuclear Regulator. Having joined the Barloworld Group in 2017 as Chief Financial Officer of Barloworld Equipment: Rental and Used, as well as being appointed Executive Head of Business Services
Ramasela is a qualified chartered accountant with a B.Com (Hons. & CTA) from the University of Pretoria. With 22 years of strategic and financial experience, she is a distinguished professional.
Ramasela prides herself with several awards won throughout her career including Public Sector CFO of the year 2017 award from CFO SA. She was named Public Sector CFO of the year 2016 by African Women Chartered Accountants. She was a finalist for Business Woman of the Year 2016 and; CFO of the year 2016 awarded by The Association Black Securities and Investment Professionals (ABSIP).
Women empowerment is close to her heart as she believes in paying it forward. She has committed herself to empowering and offering young women opportunities that will see them assuming positions of influence.
Tlhabi Ntlha
Executive: Leasing Operations
Tlhabi Ntlha is the Executive for Leasing Operations at Avis Budget Southern Africa. The qualified chartered accountant joined the Barloworld Group in 2012 as part of the CA Training Programme, an opportunity which saw her working in Barloworld Corporate Office, Barloworld Equipment, Barloworld Internal Audit Services as well as Avis Fleet.
Upon completing her CA Training Programme, Tlhabi was appointed as the Financial Manager for Avis Fleet Namibia and Botswana in 2015. She then moved into a Strategy Analyst role in 2016 before assuming the role of Executive: Strategy for Avis Fleet in 2017. She has held positions in Business Excellence as part of deploying the Barloworld Business System lean leadership framework.
Having worked on a number of strategic growth projects across the Barloworld Group, including the Barloworld Group transformational growth strategy which culminated in defining the 2026 Bold Ambition, she became an executive at the age of 28. She was also active in co-designing and introducing a new Group operating model which governs how issues and opportunities are prioritised and executed with the Group. Tlhabi is a highly motivated, dynamic professional, who strives to bring a different perspective in anything she works on, continuously challenging the status quo.
Litha Nkombisa
Executive: Commercial Car Rental
Litha Carl Nkombisa is currently the Commercial Executive: Private Sector & Partnerships at Avis Budget Southern Africa. He has diverse business experience, spanning over 27 years. He joined the Barloworld Group on 1 October 2007 when he was appointed Chief Executive of Barloworld Motor Retail and as one of the strategic black empowerment partners in Barloworld Ltd's BBBEE transaction. Since then he has fulfilled various executive and board roles at Barloworld Automotive, Barloworld Logistics, Avis Fleet, Avis Budget Rent a Car, Salvage Management & Disposals and at Barloworld South Africa
Prior to joining Barloworld, Litha worked for a number of blue-chip companies including, BMW Finance in Munich, Germany, in their International Marketing and International Risk divisions as well as a Risk Manager at BMW Finance South Africa, BMW as a Dealer Principal, General Motors, responsible for Dealer Business Management & Dealer Development as well as Nedbank Corporate as the Head of the BEE Portfolio.
Some of his accolades include being voted as the top Corporate Banker in South Africa for 2002/3 by the Association of Black Securities & Investment Professionals (ABSIP).
He obtained his qualifications from the University of the Witwatersrand and University of South Africa, including management and executive development programmes from the University of Stellenbosch Business School and Gordon Institute of Business Science.
Thobeka Ntshiza
Chief Financial Officer - Avis Fleet
Thobeka is the Chief Financial Officer of Avis Fleet. She joined Barloworld in February 2018 as Finance Director for Logistics: Supply Chain Management.
She is a Chartered Accountant with more than 10 years' experience in such industries as manufacturing, FMCG and logistics, having worked for companies like Sasol and Coca-Cola. Thobeka specialises in financial management in complex organisations and has a distinct ability to simplify the complex – to break issues down and work through them systematically.
Thobeka holds various leadership qualifications in addition to her two post-graduate degrees in Accounting and Financial Management from the University of KwaZulu-Natal. In 2015, she was a finalist in the prestigious SAICA Top 35 under-35 CAs – an accolade that identified her as one of the best young chartered accountants in the country.
From 2013 to 2019, Thobeka served as an Audit Committee member for the Robben Island Museum. This post reflects her passion for preserving our heritage and ensuring that our national monuments are well-managed for future generations.
Rebone Motsatsi
Executive: Car Rental
Rebone Motsatsi, Executive: Car Rental, is an Industrial Engineering graduate from the University of Johannesburg and has completed both the Barloworld Leadership and Executive Development programmes at the University of Pretoria's , Gordon's Institute of Business Science (GIBS). After almost 8 years in the Public Sector, he joined Barloworld, where he has been for 12 years and performed various roles within the Group. He joined Avis Budget Southern Africa as Executive: Commercial in 2016, responsible for the Rent a Car operations in the Regional Countries as well as the growth of the Avis Value Added Products (Vans and Truck rental, Luxury cars and Chauffeur driven services) in South Africa.
Rebone is also a member of the Institute of Directors in Southern Africa (IODSA), and serves on a number of boards within the Group. He brings a wealth of experience to the Leadership team and hopes to inspire the next generation of Leaders through coaching and mentoring.
Claudine Ebrahim
Executive: Used Cars
Claudine Ebrahim is the Executive: Used Cars. She began her career at Avis in 1997, working her way up from being an administrator in Car Sales to embarking on a management trainee program, Regional Manager, Regional Operations Manager, General Manager Rental Operations North and on to her current position.
She holds various strategic qualifications including a certificate in Barloworld Leadership from Gordon Institute of Business Science as well as a certificate in Management from Rhodes Business School.
FORGING FRIENDSHIPS BEYOND BUSINESS
Our Partners

Budget Rent a Car offers a variety of vehicles for hire at affordable rates from an extensive branch network throughout South Africa, ensuring you can find the right car at the right price, wherever you are.
Visit website

Avis Rent a Car is South Africa's leading car rental company, offering a range of services including car, van and safari hire, as well as chauffeur driven services.
Visit website

Element Fleet Management is North America's premier fleet management company. Element Fleet Management provides world-class financial and state of the art management services for commercial vehicle and equipment fleets. Part of Element Financial Corporation, Element Fleet was created through key acquisitions of leading fleet management companies in Canada and the United States of America, including TLS Fleet in 2012, GE Capital Canadian Fleet Services in 2013, and PHH Arval in 2014.
Visit website

Arval design and implement corporate vehicle operational leasing and management solutions. Our ambition is to simplify and optimise our clients' vehicle mobility, devise services and provide advice and assistance on a daily basis. Our main activity is Full service leasing which consists of handling the whole of the vehicle fleets life from the purchase of vehicles up to resale. Arval have over 20 years of experience in the leasing industry and are active in 39 countries in Europe, North Africa, Brazil and India.
Visit website

Engaged in multifaceted business activities benefitting from our Integrated Corporate Strength, selling a variety of domestic products and services, conducting import/ export and trilateral business transactions, providing domestic and international business investment, and participating in numerous other profitable activities facilitated by our global network and the relationships of trust built with corporate business partners and consumers in various industrial sectors around the world. Japan and Thailand.
Visit website